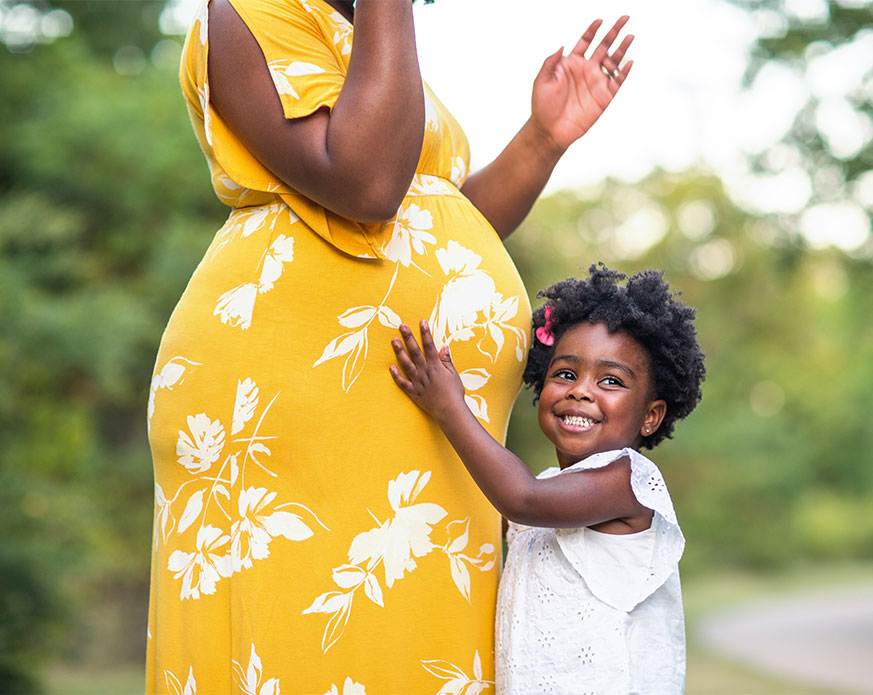 Details of our program
Mothers and Babies helps parents improve their mood by fostering skills to cope with stress. The program focuses on:
Tools and support for pregnant and new parents to help manage stress
Promoting healthy bonding with baby
Promoting healthy communication and social support
Techniques and activities to help babies learn
Using the Mothers and Babies materials, you will learn:
Ways to think about parenthood and interact with your baby to create an emotionally and physically healthy reality for them
Helpful information about your pregnancy and your baby's development.
Ways to manage life's stress and improve your mood so:

You can feel better and enjoy life more
You can teach your baby how to manage stress as they grow up
You can avoid mental health complaints such as depressive symptoms
If you need support of any kind, call 1-800-944-4773 for a warm welcome. Disclaimer: Postpartum Support International is not directly affiliated with the Mothers & Babies program.